Eudunda Shortlisted In Top 10 Of South Australian Agricultural Town of the Year 2023 List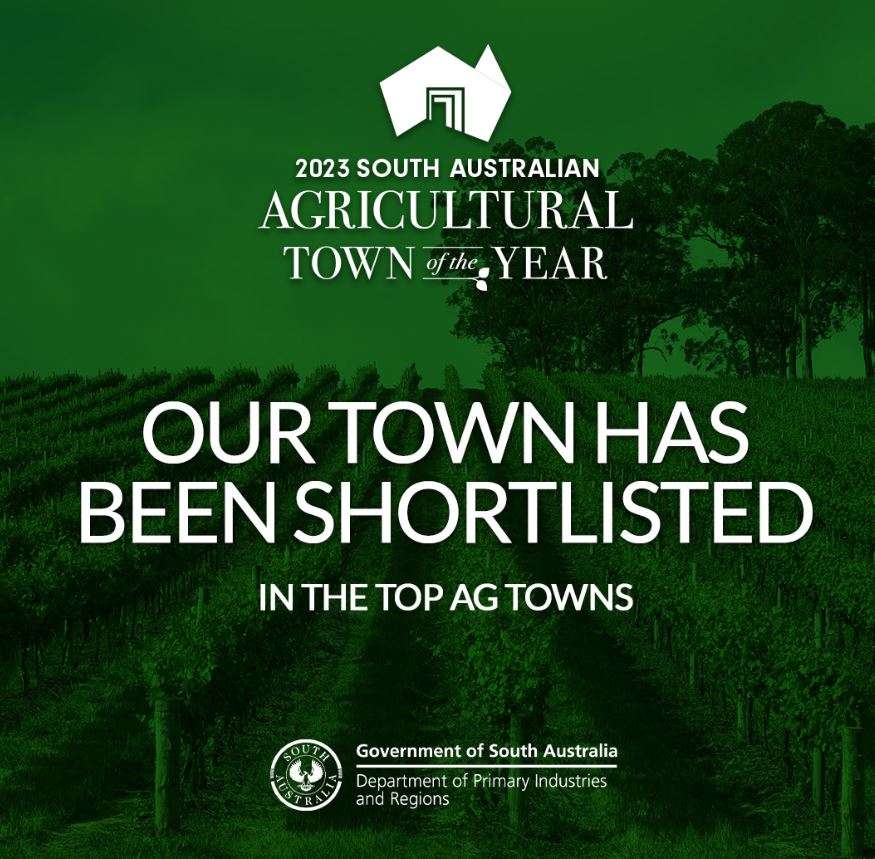 Public Voting has closed, 49 Towns across SA were nominated, and Eudunda has performed very well, thanks to people voting and has been shortlisted as one of the 10 towns to go into the next stage of judging.
A big 'Thank You' to everyone who voted and now the next step is to work on the submission to get Eudunda into the top three towns.
The next step will be a local collaboration of the Eudunda Community, Business & Tourism Committee (ECBAT) and Regional Council of Goyder (RCOG) and local businesses and community to produce evidence by answering 5 questions and supporting the answers with photos and perhaps a short video to support the following:
• Collaboration across the community – people working together for united benefit and success
• Community awareness of the town's agricultural contributions and achievements, and what the industry does for their local economy.
The Agricultural Town of the Year Award recognises South Australian towns that are excelling in agricultural practices and the flow on effect they have on communities.
This award is proudly presented by the Government of South Australia and Solstice Media, highlighting the vital role that agriculture plays in the regional landscape – being the backbone of most regional communities.