Eudunda Robertstown Netball Club Celebrate Kristen's 200th Game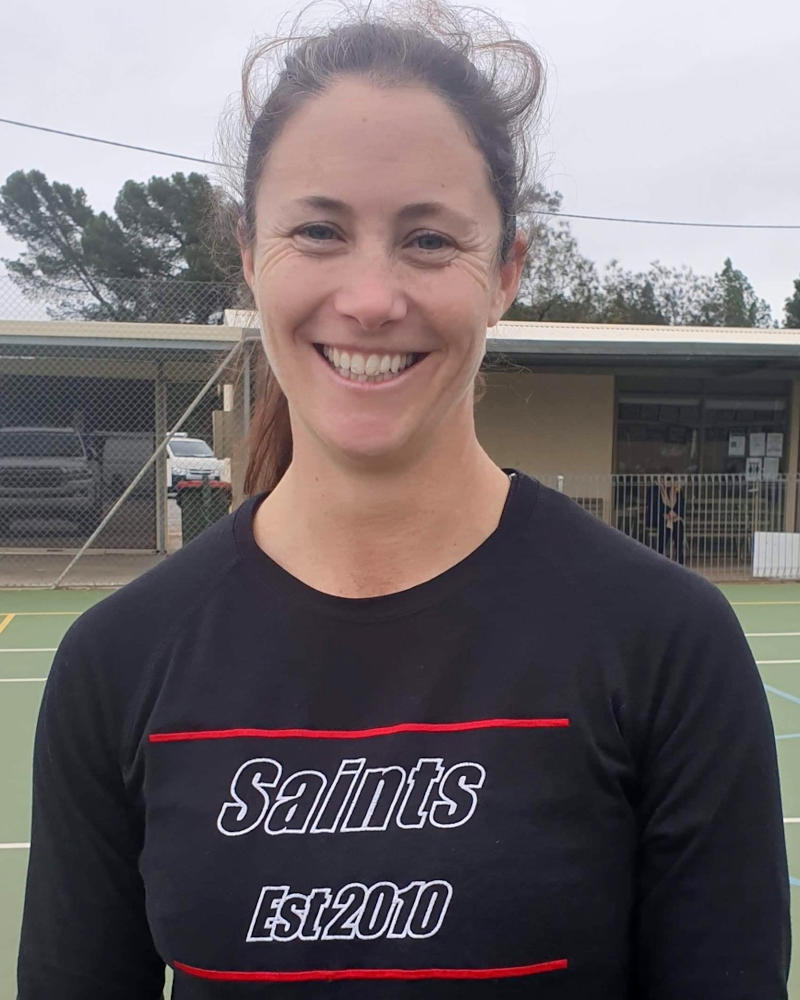 Kristen Winders played her 200th game 7th August. Kristen had played for Min-Man and Robertstown Netball Club before the amalgamation with Eudunda in 2010.
Kristen is a very versatile player who has been rewarded for her efforts through Best and Fairest awards, best Team Girl as well as runner up best and fairest for the Mid Murray A grade association while playing for Robertstown.
Kristen was a part of the A1 Eudunda/Robertstown Premiership team in 2017 and 2019.
Kristen has been a valuable member of the A grade side for a number of years with her drive down the court and her knowledge of play a delight to watch. Kristen is a popular member of the club who is always cheerful, supportive, and willing to lend a helping hand.
Off the court, Kristen has taken on the roles of recorder, senior coordinator, secretary of the social club, coach, Robertstown Courts Committee as well as umpiring. She also ran the Net Set Go program for the younger girls, and is currently coaching her daughter, Marley's J5 team. She is an asset to the younger members of the club, teaching them fabulous skills, ensuring the club's future is looking bright.
The club congratulates Kristen on her 200th game, we are extremely lucky to have her as part of our club.
If you have facebook the Club's page has a few more photos over past years.