Eudunda Robertstown Netball Club Celebrate Chantel's 400th Game
On Saturday 4th June 2022 one of Eudunda Robertstown Netball Club's most beloved and dedicated members played her 400th game. Chantel Schutz is a highly regarded person who lives for the netball club.
Chantel began her junior netball at Robertstown before moving to Eudunda Netball Club in 1998.
She is a versatile player who can play in a number of positions, making an impact wherever she is and this year she has been become a major player in the goal ring for the B2 side, being very accurate.
Over the years, Chantel has been rewarded for her efforts winning numerous awards including coach's awards, best team girl, Runner Up best and fairest and Best and Fairest. In 2018 she was awarded the Runner Up Best and Fairest for the B2 association.
Chantel has been an inspiration for all in the club, being named captain numerous of times. Chantel was an integral part of the B2 back-to-back premiership in 2011 and 2012 as well winning premierships for the B1 side in 2013 and the B2 side in 2016.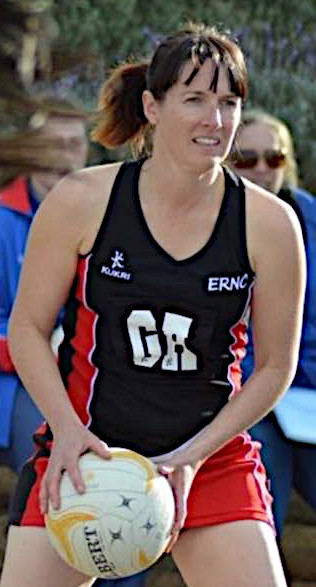 Off the court, you will not find a harder worker for the club, Chantel has taken on many roles over the years including President, Treasurer and Junior Coordinator, as well as Program Manager for the North Region Netball Academy. But Chantel does more than this, you will find her at the courts first thing in the morning as well as the last in the afternoon setting up and packing up the courts, the first to put her hand up for working bees or any job that needs doing – a true club person.
The club has recognised her efforts, with Chantel being awarded Club Person of the Year as well as Life Membership in 2011.
Club spokesperson said,
"The Eudunda/Robertstown Netball Club is extremely lucky to have Chantel in our club and we her on her 400th game".
If you have facebook the Club's page has a few more photos over past years.
Check out the results from Round 6 (4th June 2022)
Match between: South Clare v Eudunda Robertstown
on the North Eastern Netball Association (NENA) website. Click here