Eudunda Probus Bus Trip Explores Kapunda History
The Eudunda and District Probus Club went on a bus trip in April to explore the Kapunda History Trail and Museum. With Andy Riemekasten driving our bus and Hedley Scholz expertly guided us through Kapunda's back streets and telling everyone about the beautiful buildings and properties and thier history it was a very informative trip. On the trip we were blessed to have Fay Grosser's Daughter Linda Wundke and her children Joshua, Rebekah and Stephanie from Horsham, Victoria along with us, as it was school holidays.
Added to the trip was to be able to stretch our legs and investigate the recently developed Kapunda Copper Mine precinct, which is very well done. Having young and energetic kids along was fantastic , especially when it came to the mine, as they were able to show us how the 'Whim' and various other working parts actually worked.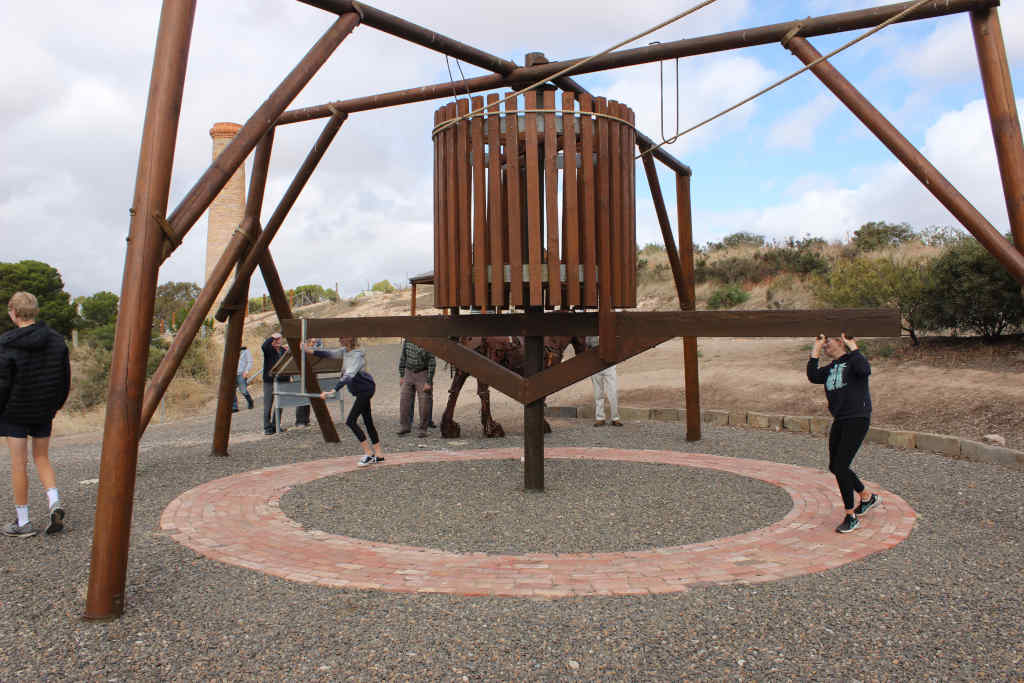 Lunch at the Sir John Franklin Hotel allowed us to extend the day, so we were ready to explore the Kapunda Museum. What a wonderful collection this is. Museum Volunteer Guide Suzanne shared the wonderful history of music, playing on various antique gramophones. We could have spent the whole day just exploring there. Congratulations to thier volunteers and committee. A big thank you to Andy and Hedley for a great day out.
Photo is the group back in Eudunda about to head off home.