Eudunda Mega Garage Sale 11th March 2023 – Register Your Site Now.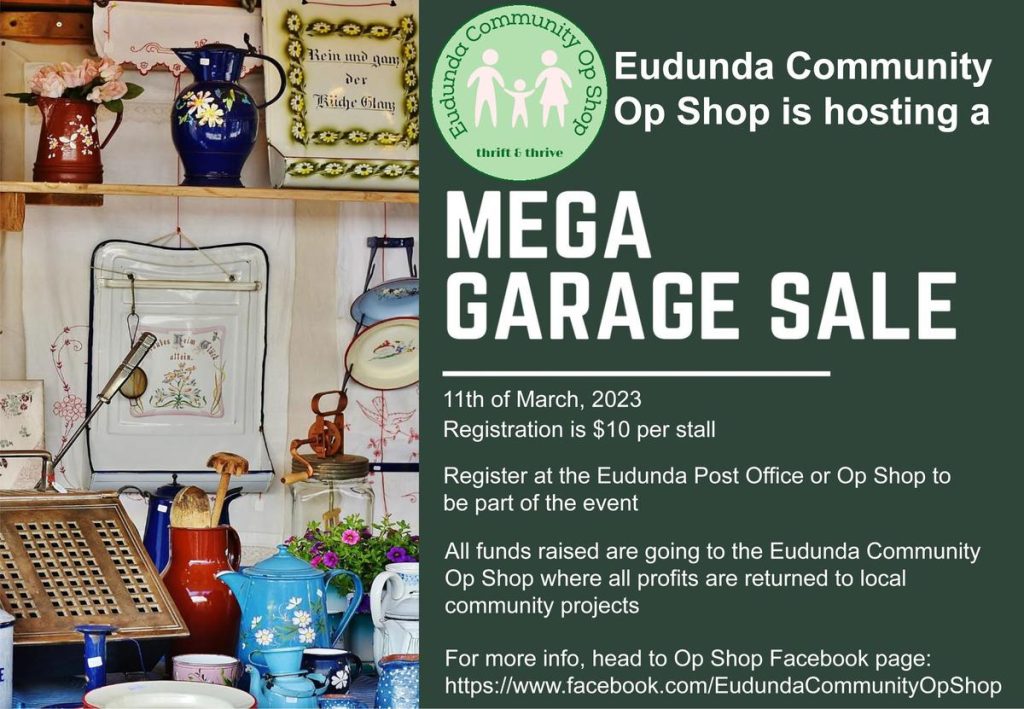 Calling all Eudunda & Southern Goyder Households… Want to make yourself some extra cash in time for Easter? Then here's your chance!! (Register for the MEGA GARAGE SALE now !!!)
When is it happening?…Saturday 11th March 2023…
How do I REGISTER?…Eudunda Community Op Shop, 7 Bruce Street, Eudunda.
or at the Eudunda Post Office, 9 Gunn Street, Eudunda.
What will it cost??….$10 per house, site, market stall or car boot…
Please note that PAYMENTS can only be made at the Eudunda Community Op Shop
(Card payments are available)
REGISTER, START SORTING AND SPREAD THE WORD!!. A GREAT TIME TO DE-CLUTTER YOUR LIFE AND MAKE SOME CASH
A Fund Raiser for the Eudunda Community Op Shop, where all profits are returned to local community projects. Check out what this event is all about at opshop.eudunda.au