Eudunda Heritage Window Display – January 2021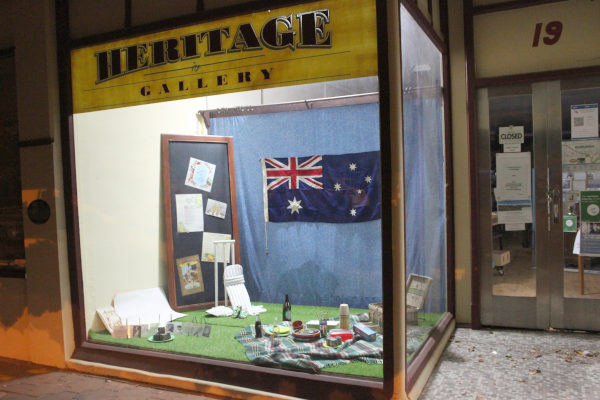 January 2021! Happy New Year!
Let's hope it is a better one for everyone.
Australia Day is the inspiration for the Eudunda Family Heritage Gallery's window dresser this month.
Volunteer and Committee Member Delilah Balmer has create a simple, patriotic and typical old style Australian Picnic window display again this month. Well Done!
There is also a new display on the right hand side windows as well featuring some of Colin Thiele's Book covers.
If you haven't had a look in the Gallery for quite a while, Pop in!
Open Friday, Saturday and Sundays every week.
The new times are:
Friday: 11am-3pm
Saturday: 11am-3pm
Sunday:  11am-3pm
Want to discover more about the Eudunda Family Heritage Gallery?