Eudunda Christmas Party Needs Your Support, FINAL CHANCE to 'Save the Event' 27th June 2021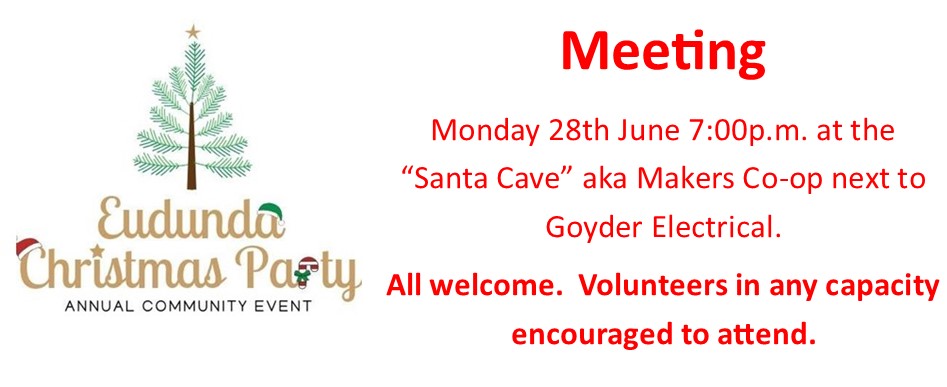 HELPERS NEEDED!
Eudunda Christmas Party
FINAL CHANCE
We are meeting to see IF it is possible to REVIVE the Eudunda Christmas Party for 2021.
A few more community members have shown interest. However, we still need your help…….
Please come along to the meeting to make yourself known. There are three ways you could help:
Joining the committee as an organiser / coordinator.
Being able to help through out the planning stage but not necessarily attend meetings.
Being available to volunteer in the few weeks proceeding the event and on the night.
If you are wanting to be involved BUT can't attend this meeting please indicate below your level of availability i.e. 1, 2 or 3.
WITHOUT NEW COMMITTEE MEMBERS & HELPERS
THIS WONDERFUL COMMUNITY EVENT
WILL BE NOT BE ABLE TO CONTINUE.