Eudunda Caravan Park Expands Ready For Tourism Increase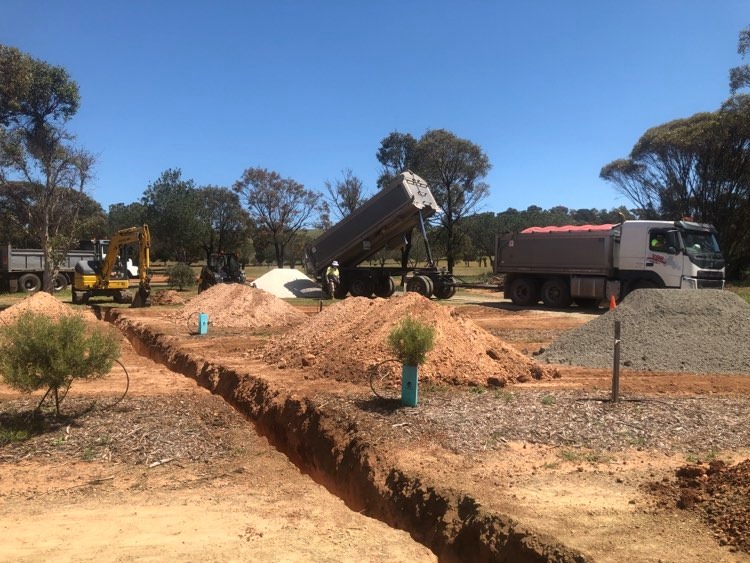 October 2020 saw another step in Southern Goyder being more prepared to welcome tourists to our area when the Eudunda Community, Business and Tourism Committee (ECBAT) commenced the installation of not two as expected but four new powered sites, bringing the total powered sites to eight.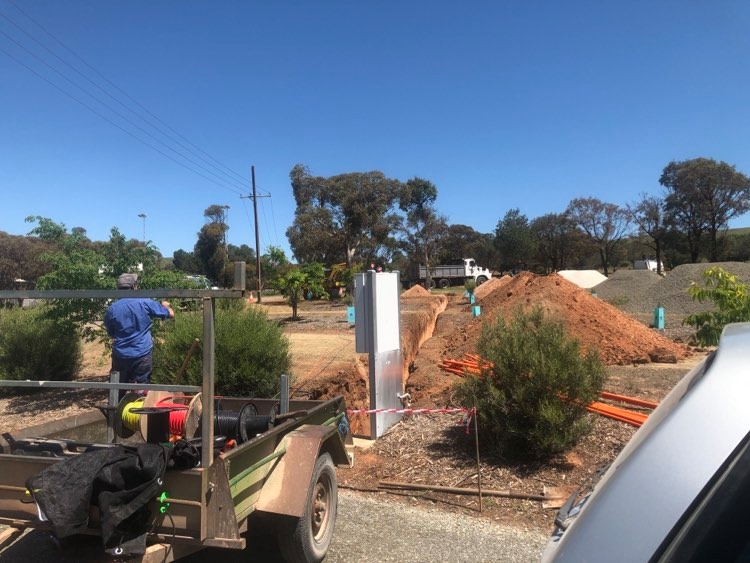 ECBAT wish to heartily thank local businesses Craig Fenton Contracting and Goyder Electrical who were very generous donating significant value toward the project so that the original Regional Council of Goyder Eudunda Ward funding for two sites could be extended to 4 sites. ECBAT was also delighted to be able to have the services of new local plumbing businesses, Richard Karpinski's "We Love To Plumb" (0430 167 971). ECBAT also added a cash top-up so that the project could go ahead doing the extra 2 sites at the same time. This was easily justified as it created a significant saving for ECBAT and at the same time doubling the number of sites.
The extra sites created work for one of Eudunda Area School's Year 11 Work Experience Students, Jorden Krause as well. This will be one job he will remember with pride forever. Goyder Electrical regularly take on work experience students.
For ECBAT the extra 4 Powered Sites are a significant investment in the future of our community as a tourism stop, not just a destination. Recent work in tourism projects within the Clare Valley Tourism area (of which Eudunda is on the border) have been about improving local trails and attractions to encourage tourists to stay an extra day or two.
With Eudunda now being a Trail Head for the Lavender Federation Trail and Lavender Cycling Trail (M2C), and next year's Silo Art project happening, as well as the local events and attractions, the area will need all the accommodation sites it can find.
The area has had walking groups tackling the Lavender Trail before, sometimes solo walkers or small groups but several times by the bus load. There is at least one plan underway for a walking group of about 50 who would like to camp here in Eudunda. At this stage we don't know if we can accommodate them or they will have to travel in.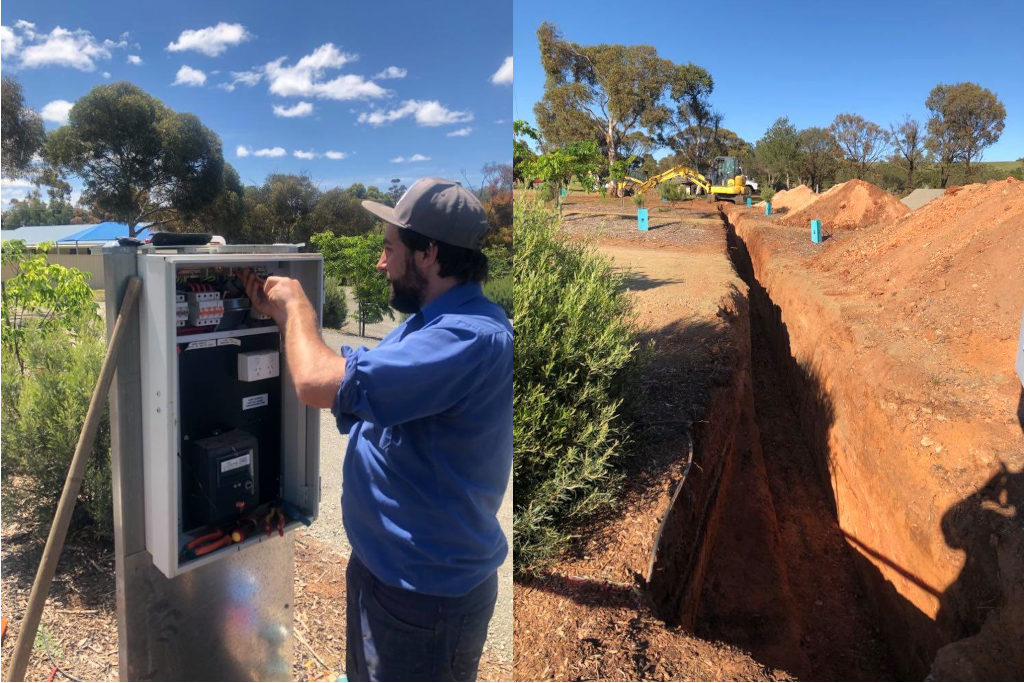 The Eudunda Caravan Park was officially opened 24th November 2017 and additional services in the form of an RV Dump and also a coin operated Laundry – Washer & Dryer have been added since. The laundry facilities are also available to the local community as the facilities can take larger items (there are some restrictions).
In the first year of operation with four powered sites, it was estimated that the new caravan park injected $54,000 into the local community.
Corey Wingard MP, Minister for Infrastructure and Transport and Minister for Recreation, Sport and Racing while visiting the Swimming Pool to hand ECBAT a cheque for $25,800 for swimming Pool upgrades praised ECBAT's initiative in creating the caravan park. Reported in the Southern Goyder News here.
On hearing the current statistics and reporting of the caravan park in its first year, that calculations put current economic benefits for the past year's use of the park at a conservative median estimate of $54,000 Corey felt that the calculations were 'close to the mark'.

Minister Wingard then went on to encouraged the ECBAT Committee, Council and the Community to expand the number of sites at the Caravan Park, stating that it would be of further economic benefit to the local shops and community.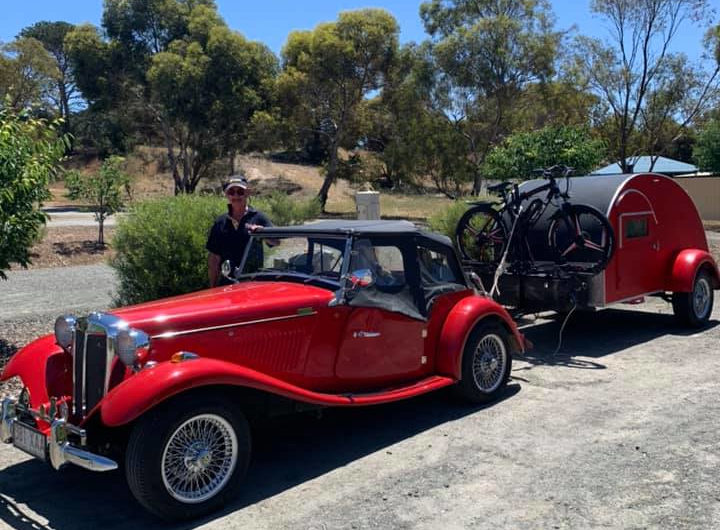 There have been times the caravan park has overflowed, and as with all accommodation, at other times it has seen lower stays. The caravan park has been a popular stop-over for tradespeople working on the Solar Farms, as the local accommodation sites fill up.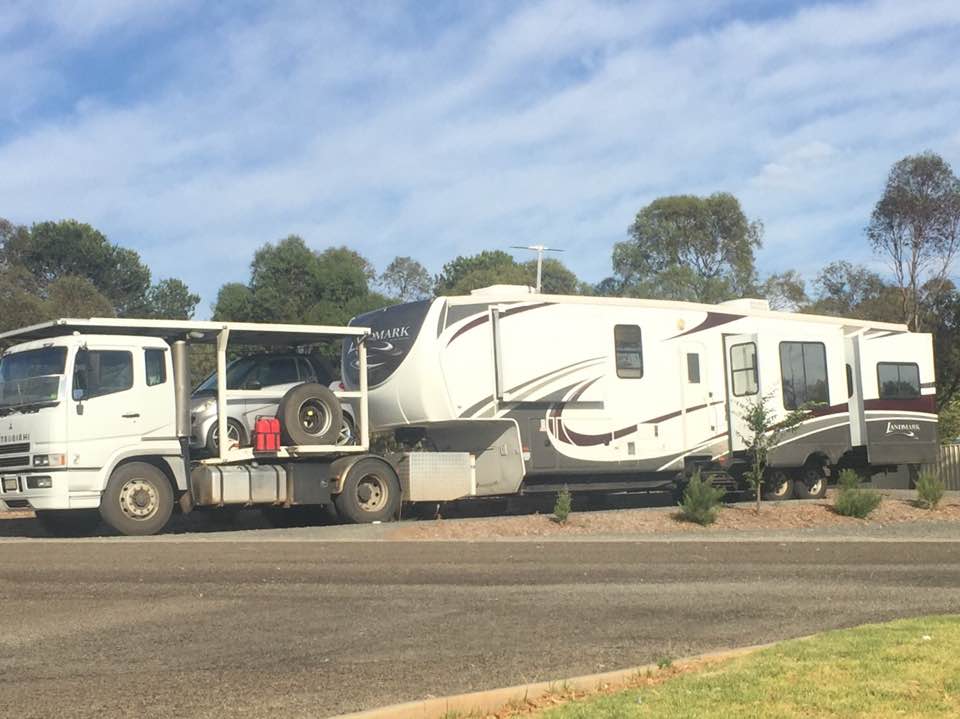 While speaking with travelers (Pre COVID) we had visitors from all over Australia. Some were here visiting relatives, or researching local links, others were on thier way to other caravan parks. Eudunda has become a convenient half way point for people travelling from the Riverland to the Yorke Peninsular. Other common destinations were Adelaide environs, Burra, Clare and Port Pirie. Everyone has been impressed with the facilities and pricing and the conveniences within the town, and Eudunda's location, with some finding Eudunda as a convenient and nice quiet place to stay while they went on daily drives to various locations within the three tourism destinations surrounding Eudunda, and also to Adelaide.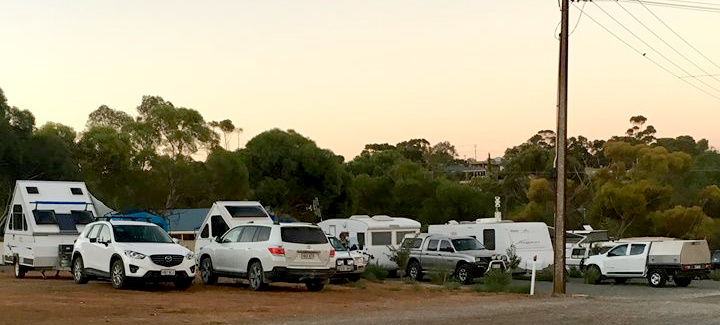 ECBaT are now working on the BBQ area and investigating options for a shelter. As well there is at least one request a week for cabin stays, so ECBAT is also looking into funding for cabins.
If you have friends wanting to stay locally, check out the Eudunda Caravan Park website and then why not call Steve on 0498 858 186 to find out more or make a booking.