Eudunda Bowls Will Go Green With Grant Win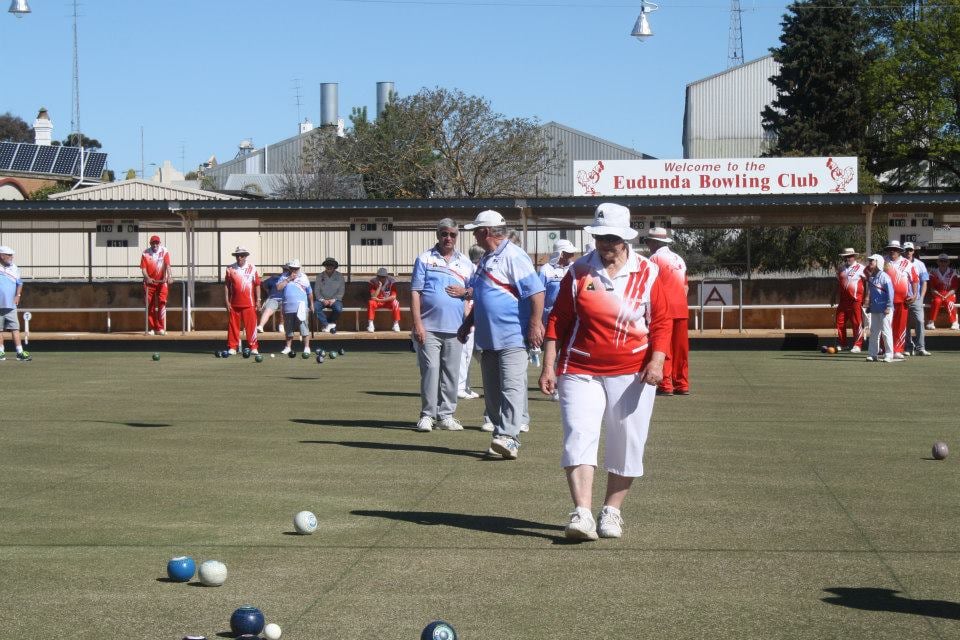 Eudunda Bowls News – June 2021
Normally, at this point of time in a Lawn Bowls Club's operational year, activity would be subdued but we have just received some fantastic news.
We were successful with our application to the Office for Recreation, Sport and Racing's Infrastructure Grant Program 'GRASSROOTS FACILITIES PROGRAM', winning $190,000 to enable us to install 2 new synthetic turf greens.
The total project is valued at $380,000 and with securing a loan from the Regional Council of Goyder, the club has worked very hard to raise the remaining funds to begin the project in the coming months.
The new greens will transform our club from a pennant season only venue to one that is able to conduct events all year round. The availability of the bowling surface for ad hoc bowling will be greatly increased and maintenance and operating costs will show significant savings over the coming years.
The club wishes to extend its grateful thanks to the Regional Council of Goyder, Bowls SA, Samantha Freeman (Sport & Recreation Development Officer – Central Mid North STARCLUB Program, Local Businesses, Local Clubs, Local Organisations and individuals for their indications of support for our project. Their input and help greatly affected the outcome of our application. Thankyou to all those involved. Thanks also to Andrew and Ruth for their efforts in collating and submitting our project for consideration.
Samantha Freeman of the STARCLUB Program said on thier Facebook Page,
"Congratulations to the Committee that worked very hard, for many years to secure this funding. The committee says the new synthetic greens will pay for themselves over a few years by reducing water bills and volunteer hours maintaining the current lawns."

As seen on Central Mid North Starclub Facebook page
The club recently held its AGM:
Which saw the following executive officials elected:
President, Judy Milde Secretary, Ruth Scoot Treasurer, Bill Mader.
Bill was also appointed Project Manager for the installation of the new greens. A motion to obtain and install a row of folding spectator seats was passed and the flying squad leapt into action and had them on site and installed super quick. Well done and thanks to those involved.
Image from Samantha, STARCLUB.