Eudunda Bowls Season Underway As Bob Celebrates 60th Year With Club.

Eudunda Lawn Bowls got its 21/22 season underway on Monday 4/10/21.
The day started with a 60 year continuous membership award to Bob Leditschke.
Well done Bob and well deserved for your continued good work around the club and the many official positions held over those years.
Club Champions Pam Dutschke and Andrew Pfitzner sent down the first bowls of the season then 32 brave souls ventured onto the green in very blustery and sometimes wet conditions for a game of bowls under the watchful eye of COS Murray Sauer.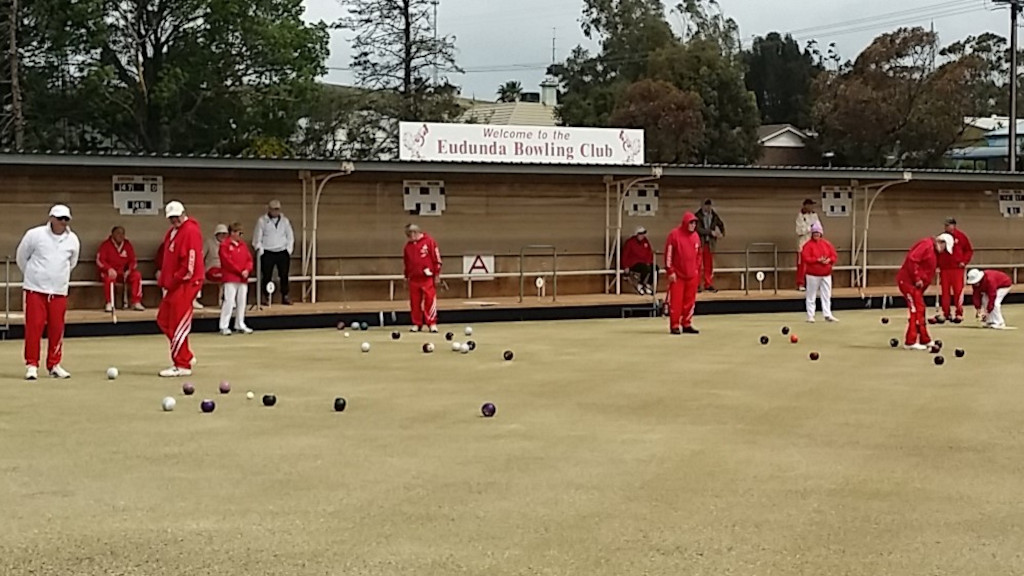 Members gladly retired to the clubhouse for refreshments and a light tea while selectors picked teams for the first games of the season.