Eudunda Bowls Meets Up With Corey Wingard MP About Recent Grant Win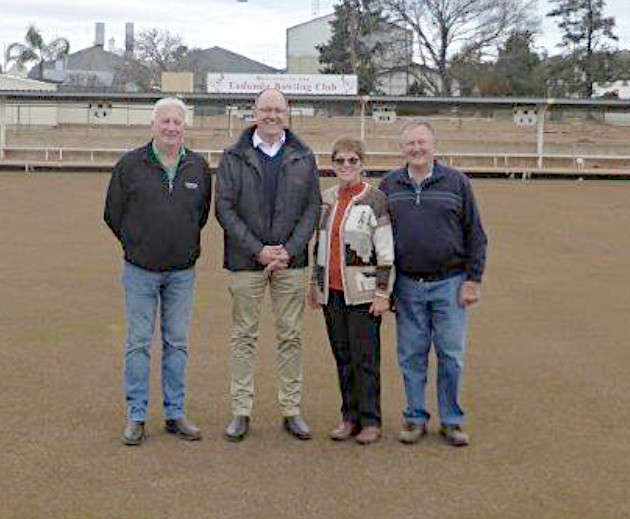 Eudunda Bowls News – July 2021
On Tuesday 13th July, Eudunda Bowling Club Futures Committee Chairman Andrew Pfitzner, Club President Judy Milde and Ron Milde met with Corey Wingard, Minister for Office of Recreation, Sports and Racing to see and be informed about how his Department's ORSR grant to our bowling club ($190k) is to be spent.
Corey responded enthusiastically to the proposed plans for the new synthetic greens for our club.
The Eudunda Bowling Club is also pleased to be able to support the Eudunda Silo Art project by supplying turf from our B Green to be used for a lawn at their site.