Successful Cosmo Fours Tournament at Eudunda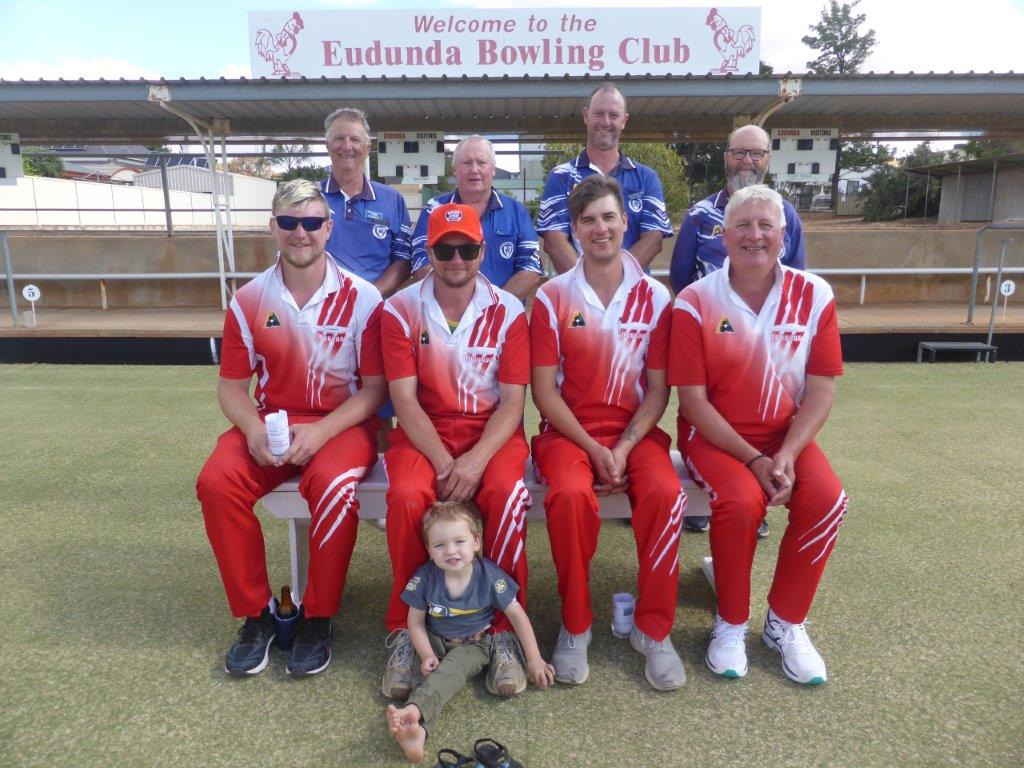 Last Sunday (17th Jan) Eudunda hosted a successful tournament taking the form of a Medley to cater for the pleasing number of bowlers attending. Tournament Director Ron Milde welcomed the bowlers, and thanked the valuable sponsors for their support.
The day began with a 'spider' which was won by Colin Davies of Peterborough, who received a bottle of wine.
As well as two games of fours, three -bowl Pairs were played so that there were two sittings for lunch. Many thanks to green-keeper Mally Schutz, the barbeque cooks, ladies in the kitchen, Pam and Joy selling raffle tickets, and busy barman Mike, and all that contributed to a smooth-running tournament.
The winners of the first round ( fours ) was Bucky Launer's team from Two Wells; second round winners were 'Ooge' Edwards' Balaklava team (pairs); third round winners were Mallala's Franco (pairs); and fourth round winners were Rob Thiele's team from Brighton (fours).

The overall winners were Eudunda's Andrew 'Frank' Pfitzner, Jake Pfitzner, Karl Milde and Kym 'Soupy' Hines, with runners-up Angaston's John Standish, Ian Anderson, Bruce Field and Mark Schutz."

Toucha