Eudunda Bowling Club Looks To A Bright Future With New Synthetic Greens

Eudunda Bowling Club is looking forward to an exciting future after the completion of the installation of new synthetic turf last Saturday 21st May.
This major project was possible with receiving grant funding from the Office of Sport, Recreation and Racing.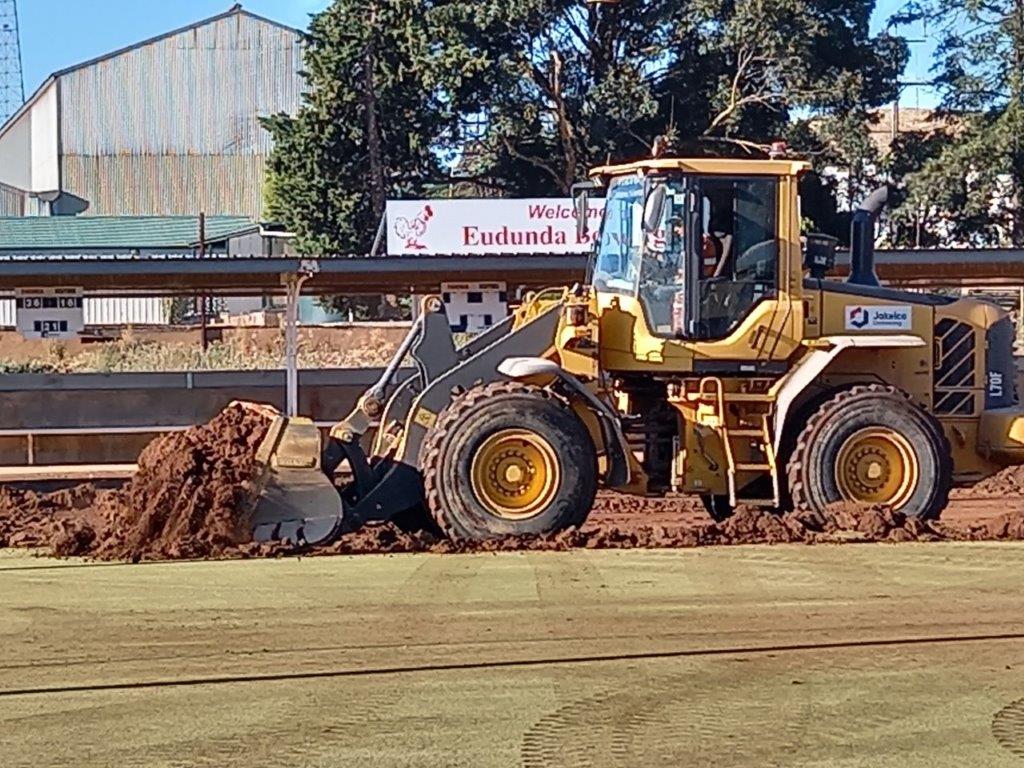 The project began with removing the old grass greens on April 5th and completed in six weeks with no bad weather delays. The KCL team worked in conjunction with in kind work by many dedicated Eudunda bowlers, which included removal of the old greens, installing drainage and flood prevention measures, removing greens edging and many other jobs around the club.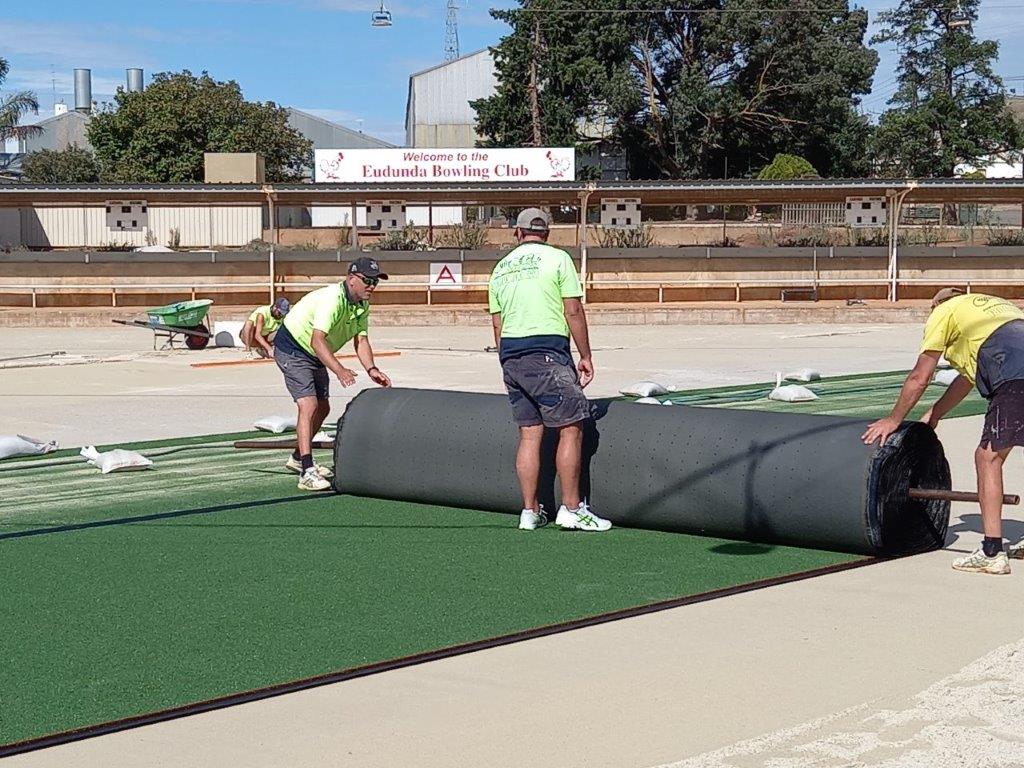 Once the surrounds landscaping is finished, let's 'get on the green'.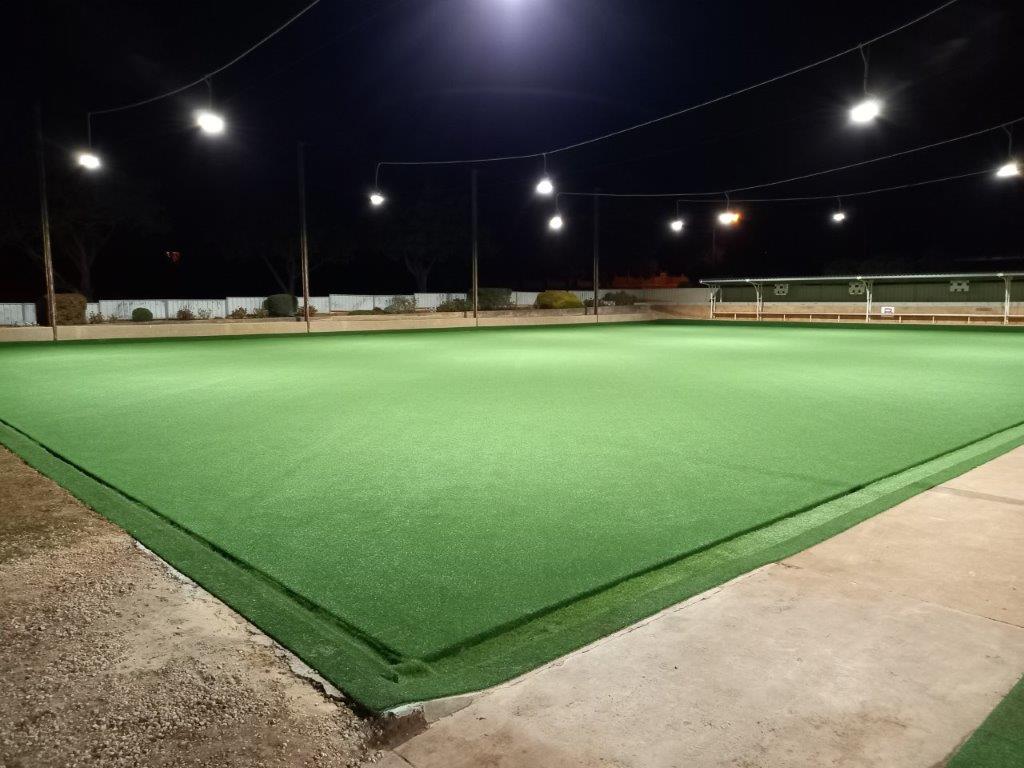 Eudunda Bowling Club welcome any new bowlers to come for a roll on our new greens, either socially or playing for the club in our Pennant season.