Eudunda Bowling Club hosts Brett Warner Memorial Open Fours

Last Tuesday (15ht Feb) Eudunda Bowling Club hosted twenty teams for the Brett Warner Memorial Open Fours. President Judy Milde welcomed all to the special day to remember and honour the late Brett Warner. Tournament Director Ron Milde thanked the sponsors of the day for their valuable support.
Judy read the tribute from the Brett Warner family which expressed the gratitude to Eudunda Bowling Club for organising the event in Brett's honour. "Brett loved playing bowls, but more importantly the valued friendships that were formed along the way. Thankyou also to everyone who has taken the time to compete today and hope you have a great day of bowling. When you love what you have, you have everything you need. Brett was our everything, and we miss him with each passing day. When someone you love becomes a memory, that memory becomes your greatest treasure"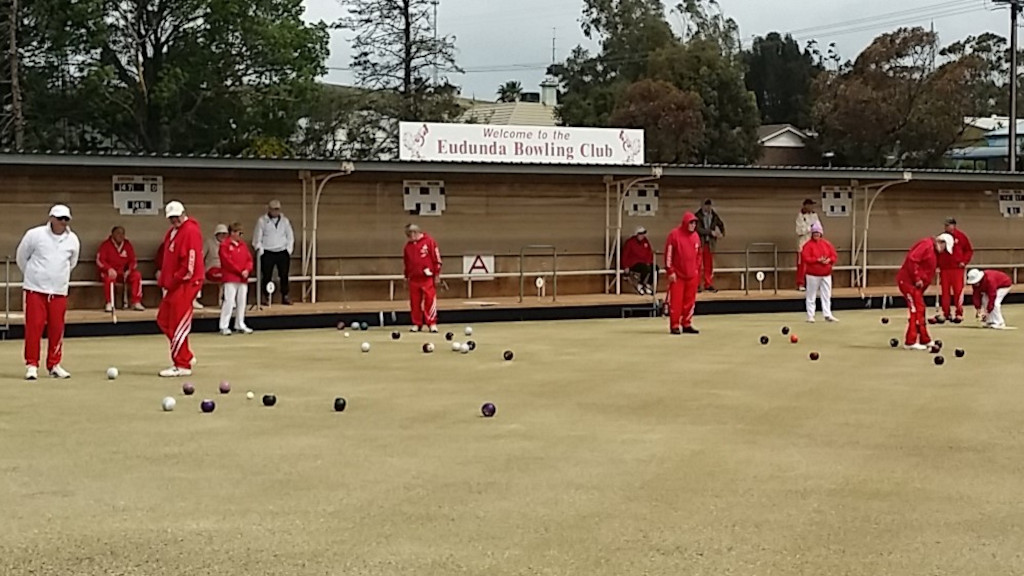 A 'spider' began the day with gold coin donations to prostate cancer. Peter Fryer of Freeling won the 'spider' with his bowl closest under the big hairy spider. The format of the day included firstly a game of fours, then two games of pairs over lunch to enable half of the players to enjoy a 'covid-safe' lunch, then concluding with another fours game to finish the day.
Excellent raffle prizes were donated by local businesses and club members. Winners of the day were Angaston's Eileen Argent, Mark Schutz, Mavis Elsworthy and Glenda Oberscheidt.
As the club awaits the installation of new synthetic grass greens, this tournament with both greens filled with bowlers is possibly the last major event on this 'hallowed' turf so capably managed by greenkeeper Mally Schutz over many years.
The bowling club kitchen has an upgrade of a new benchtop flow through dishwasher which was a great attribute to the catering for the tournament. The automatic water dispenser is another recent addition to improvements in the club.