District Readies For 2022 Copyworld Walky 100 – Rally Car Excitement TODAY – 13th Eudunda Oval & Surrounds
Eudunda can be very proud to be hosting the Copyworld Walky 100, holding the status of Round 2 of the South Australian Rally Championship, and it will all come into action today as crews compete for the win!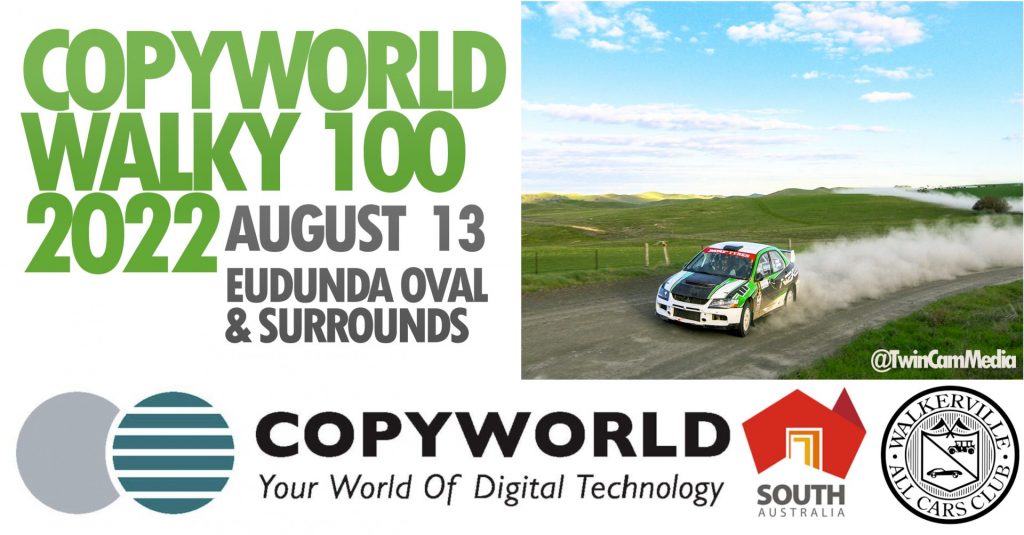 The Copyworld Walky 100 – based out of the Eudunda Oval and engaging the Southern Goyder Region at it's best rally site will challenge it's drivers and navigators and ethrall its spectators.
The best place to start getting a feel for the action will be to come to the start of the rally at the Eudunda Oval, Main Control. Soak up the atmosphere as teams prepare to leave.
Want to know who the entries are – Check out this page (Facebook link)
Grab a bite to eat and a hot coffee while you check out where the designated spectator areas are and take a few coldies for later on with the Eudunda Show Committee once again catering for your hunger and thirst at Main Control.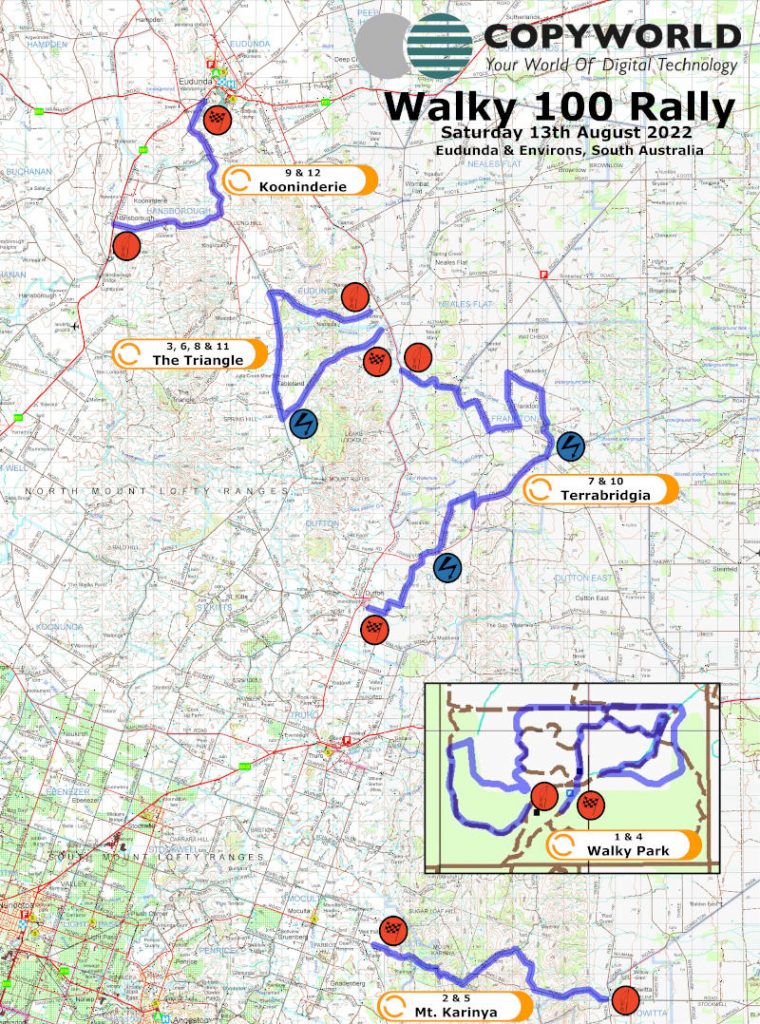 Maps available at Main Control – Eudunda Show Pavilion
Although there are no designated Spectator Viewing Areas this year, use the map that you pick up from Eudunda Main Control to work out a good spot.
WET WEATHER: There has already been a couple parts of the course having to be closed due to the heavy rains, so it is important that you are cautious when driving, and take care on the roads and also look after the roads – don't rip them up getting bogged, and definitely do not enter closed competitive sections.
Don't forget your camera and some warm clothing, you will need them!!!
Keep checking the Walky 100 website and thier Facebook page for updates