CarersSA Celebrated National Carers Week at Eudunda With a Friendly BBQ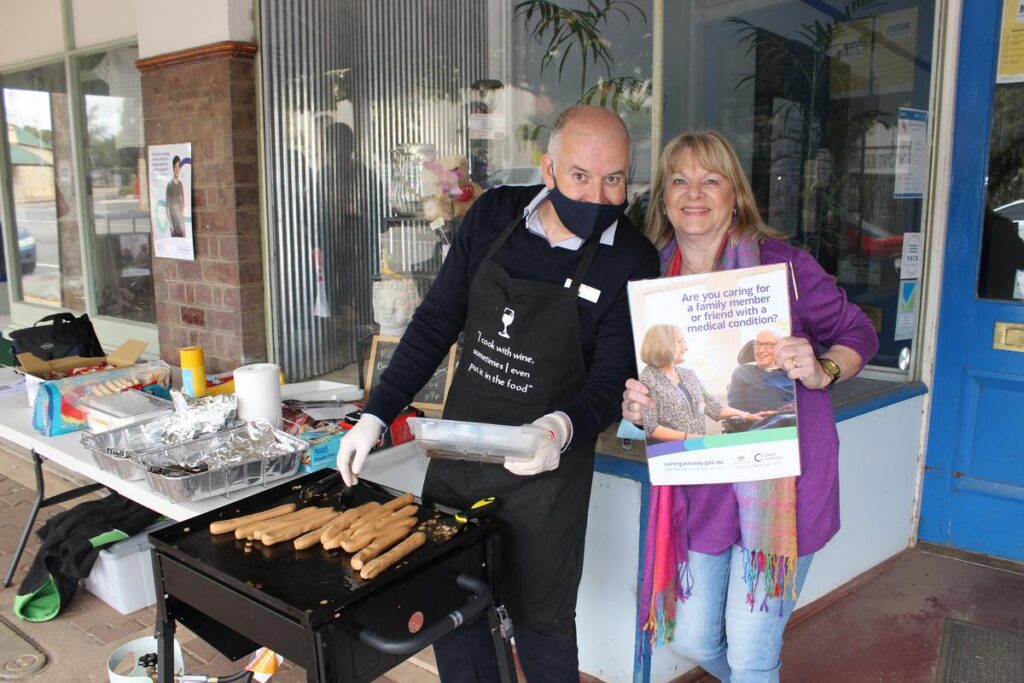 Residents in the area were in for a special treat last Wednesday 13th October being greeted by CarersSA Australia & Carer Gateway representatives Lee Wingate (Service  Delivery  Facilitator  ‑ Barossa and Light) and Stephen Wales (Community Engagement Consultant).
National Carers Week, celebrated from the 10 to 16 October 2021 aims to recognise and celebrate Australia's 2.65 million carers for the dedication and contribution they make to our communities.
Lee and Stephen enjoyed putting on the free BBQ while talking with anyone who wished to find out more about CarersSA Australia & Carer Gateway and how these organisations could help them in thier 'Caring' Role. Special thanks to Judy at Goyder Electrical for allowing use of the spare room, just in case the weather did bucket down (as was forecast).

People were surprised to find out that 'the little things' that they might be doing for a family member, friend or neighbour is actually 'Caring' for that person. It might be simply taking that person to the doctors, or checking in to make sure they are well, right up to being a full time carer.
Carer's need support too and Carers SA Australia & Carers Gateway is there to support our Carers.
Are you caring for a family member or friend?
Want to find out more:
Carer Gateway online
Carers SA – Carers Association of South Australia
or Contact Lee Carer Connector, Carers SA: 0455 445 524