CarersSA Celebrate A New Year With A New Day, New Venue – Meeting Next Wed 9th March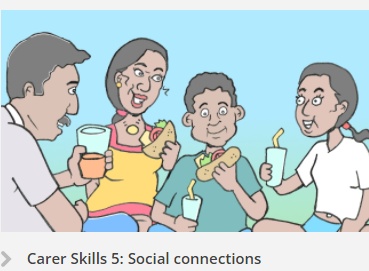 Carer Peer Support Meetings have a new Schedule beginning
WEDNESDAY March 9th 2022
TIME: 9 – 10:30 am
WHERE: Eudunda School Community Library
Due to Current Covid Restrictions with in the school environment –
our proposed First Meeting for WEDNESDAY FEB 9th
cannot be held at the Library
BUT
Lee Wingate Carer Connector,
"I am delighted to offer a Shared Opportunity with the Friends of Eudunda Gallery. The Eudunda Carers Group can merge with The Friends of the Gallery for Morning Tea
WEDNESDAY 9th FEBRUARY @ 10:30am – 12:00 pm
At Eudunda Town Hall.
I have notified Dot about the Core members of Carers SA Carer Group attending;
*If anyone else is interested in coming along
Please RSVP Details to Dot Bonner 0407 004 469
and Lee 0455 445 524 ( Carers SA)
Information about Carer Support Services and Carer Gateway
will be briefly introduced at this meeting.
Lee will be available to answer Questions and Distribute Carer Information
before and after the Friends of the Gallery Meeting
Lee Wingate 0455 445 524 Email: Website.
Carer's need support too
and Carers SA Australia & Carers Gateway
is there to support our Carers.
Are you caring for a family member or friend?
Want to find out more:
Carer Gateway online
Carers SA – Carers Association of South Australia
or Contact Lee Carer Connector, Carers SA: 0455 445 524