Call For Volunteers To Help At Copper & Stone Music Fest Burra – 16th Sept 2023
Regional Council of Goyder & Revive the Regions With Music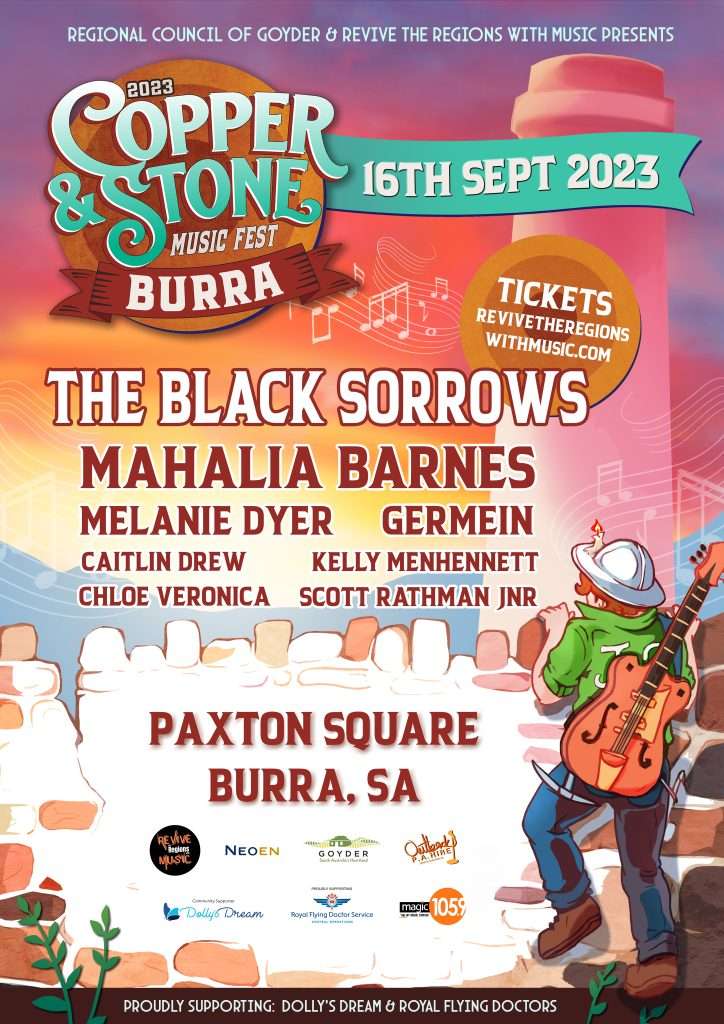 Volunteers Needed!
Are you interested in volunteering?
We have a number of Volunteer roles, no experience necessary, just a great, fun attitude is all that is required! Roles include:
Set up and pack down on Friday and Sunday
Ticket scanning and greeting ticket holders
Merchandise sales
All volunteers receive Free Entry to the festival.
The Black Sorrows
Mahalia Barnes
Melanie Dyer, Germein, Caitlin Drew, Kelly Menhennett, Chloe Veronica, Scott Rathman Jnr