Brett Warner Memorial Open Fours A Tribute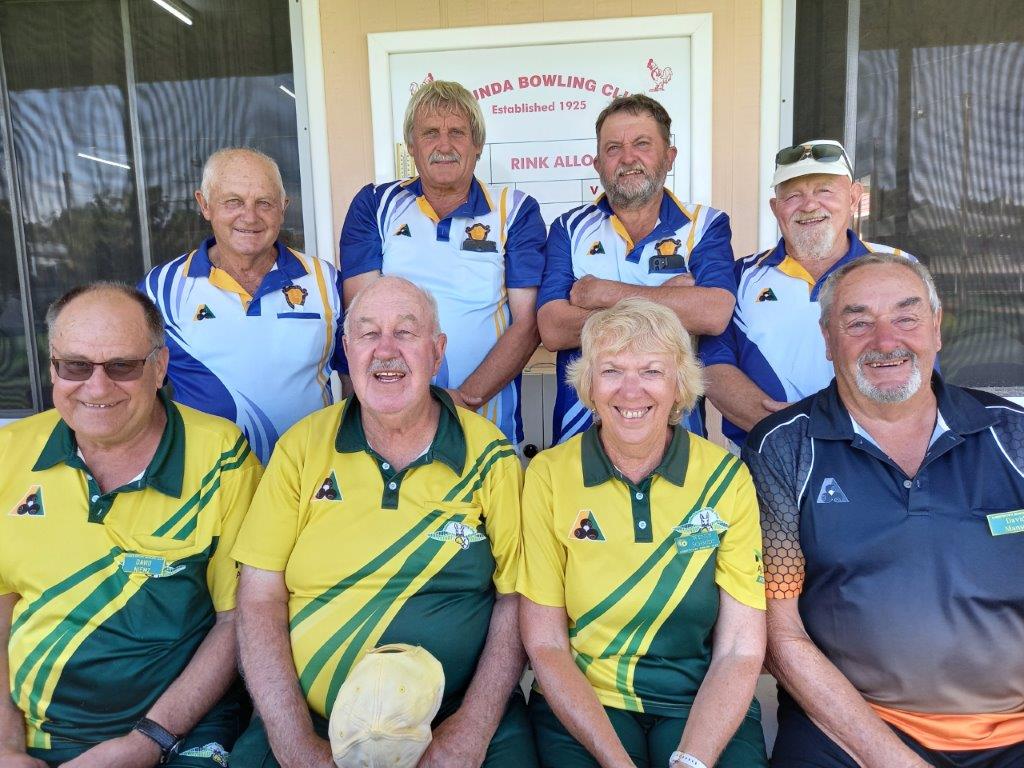 Last Tuesday Eudunda bowling Club hosted the Brett Warner Memorial Open Fours on a very warm day.
President Judy Milde welcomed everyone and read a tribute written by the late Brett's wife Helen,
"The Brett Warner Family sincerely thanks the Eudunda Bowling Club for organizing this heartfelt event, honouring Brett for the third year. One of the saddest parts of life is when the person who gave you the best memories, becomes a memory".
Tournament Director Ron Milde gave the conditions of play, thanked our club's valuable sponsors, and acknowledged and thanked the several local businesses around Eudunda who supported the club with raffle prizes.
The bowlers played two of the three games before lunch in pleasant weather, and another game after lunch finishing early before the heat set in.
Sixteen teams were in attendance, enjoying a beautiful lunch provided by the ladies and barbequed schnitzels cooked by Pat Milham and Ron Milde.
Patron Bob Leditschke drew the raffle and Patroness Betty Marshall presented prizes to the winners.
The first round winner was Freeling, second round Tanunda and third round Waikerie.
The overall winner was the Robertstown team of David Neimz, Wendy Schmidt, Neil Eberhard and David Mansell.
The Runners up for the day were Saddleworth's team of Brenton Schoenberg, Trevor Reichelt, Chris Mosey and Chris Laity"
Toucha