Brain Bootcamp Frontiers a research program by Macquarie University & Western Sydney University
The aim of this program is to improve dementia awareness and reduce dementia risk for adults in rural, regional and remote areas.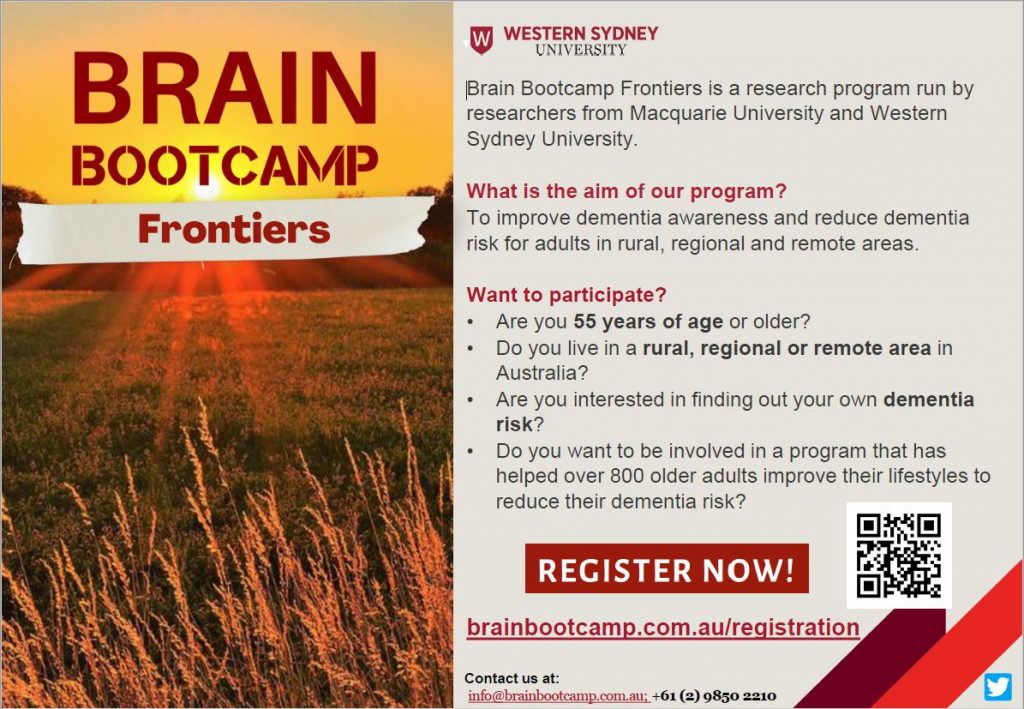 The Brain Bootcamp Frontiers program is a 9-month program that aims to improve dementia awareness and decrease dementia risk by providing information and resources to help create and sustain brain healthy behaviours.
As part of the program, we are giving away free brain health boxes containing resources to 200 seniors living in rural Australia. (limited number available).
The above article is supplied by:
Carer's need support too
and Carers SA Australia & Carers Gateway
is there to support our Carers.
Are you caring for a family member or friend?
Want to find out more: Carer Gateway online
Carers SA – Carers Association of South Australia
or Contact Lee Carer Connector, Carers SA: 0455 445 524
Lee Wingate 0455 445 524 Email: Click for Website.