Back On The Road With His 'Nothin's Gonna Stop Us Tour' – Tom Curtain Eudunda 31st March 2023
The Eudunda Show Committee proudly bring this highly rated show for the community to enjoy. Tom's 'Nothin's Gonna Stop Us Tour' is also a fundraiser to support the Eudunda Show 2023 event.
Multiple Golden Guitar winner, Tom Curtain, has again hit the road, to celebrate the release of his fifth studio album 'Nothin's Gonna Stop Us' which debuted at No.1 on the Australian iTunes Country Music Chart in October. Curtain is touring his national award-winning outback show, Katherine Outback Experience and live music event through NT, QLD, NSW, VIC and SA.
The outback show comprises an hour of horse training and working dog demonstrations including hands-on fun for the kids followed by live music by Tom and fellow singer songwriters Chris Matthews and Melissa Fraser.
A cause close to Tom's heart is Dolly's Dream. As an official ambassador, Tom uses his music and shows as a platform to raise awareness about the importance of mental health and wellbeing in rural communities.
"We are still getting a lot of really positive responses to my song, Speak Up, because unfortunately the message resonates all too well with the communities we visit," Tom said.
"We hear from a lot of families saying that the song has given them an opportunity to talk to their kids about the lyrics and what's going on in their lives," he said.
"Logistically it's a bit tougher this year with two busy toddlers on the road but it's all part of the adventure," he said.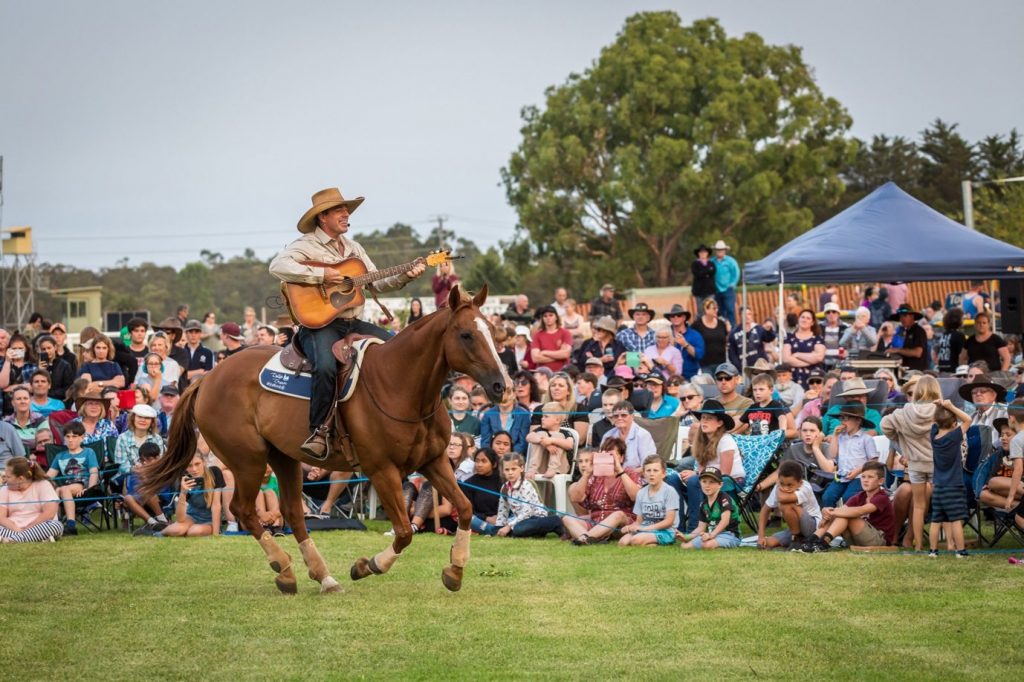 "This is the sixth consecutive summer we have toured and every year we are getting better at it with small improvements and new technology," Tom said.