Admire The Reimann Anvil Sculpture in Railway Gardens On Way To Eudunda Silo Art
Reimann Manufacturing produced a great 'Anvil' Sculpture for the Railway Gardens as part of the Eudunda 150th Celebrations.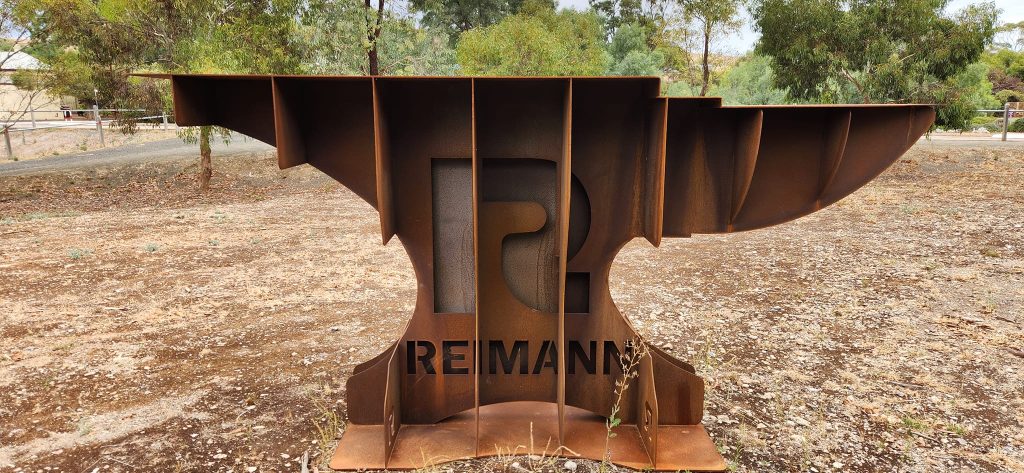 You can come and see this great anvil sculpture and check out the names laser cut into it of workers in the history of the Reimann Manufacturing business by visiting the Railway Gardens where you can also see the Eudunda Silo Art (Facebook Page).
How many Family Names can you recognize?