Accommodation Required – Young Local Family Wishing To Stay In The Area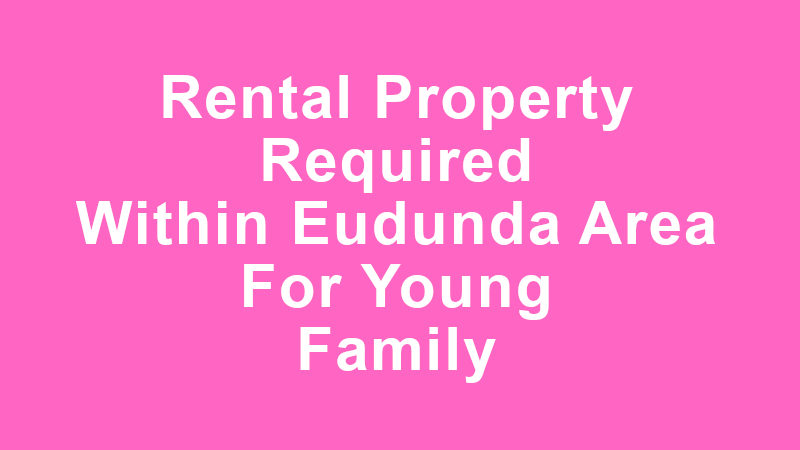 A plea from a young Mother.
"My family are desperately looking for a rental property in or around Eudunda.
"I am in need of a 4 bedroom pet friendly home, I have 5 children and 1 on the way and my current rental has just been sold. I am trying to do what ever I can to keep my children enrolled at Eudunda Area School, I love this town and want to stay here if possible.
"I have a great reference from my current landlord, I have been in this house since I moved to Eudunda nearly 8 years ago."
In the first instance please contact us here at Eudunda News 0429 811 958