ABS Census Adecco Require Field Managers & Field Officers For 2021 Census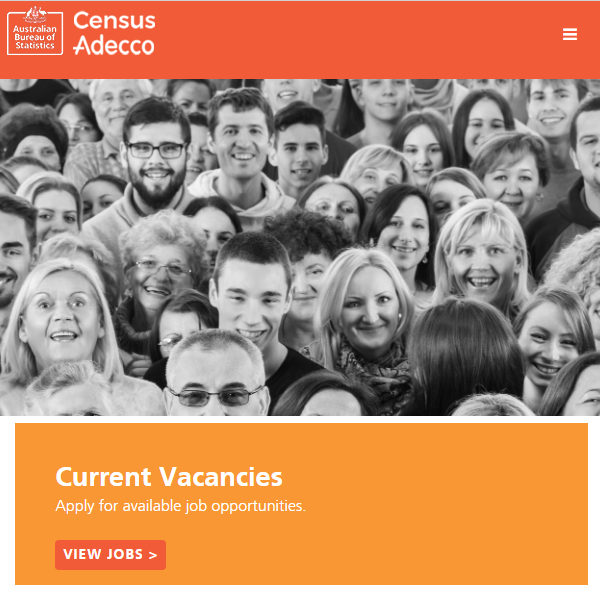 The Census of Population and Housing (Census) is Australia's largest statistical collection undertaken by the Australian Bureau of Statistics (ABS) and one of the most important.
The Census has provided a snapshot of Australia, showing how our nation has changed over time, and helping us to plan for the future, including planning schools, healthcare and roads to local services for individuals, families and communities. Data collected in the Census helps governments, businesses and not for profit organisations across the country make informed decisions.
In 2016, the Census counted close to 10 million dwellings and approximately 24 million people. The next national Census will be held in August 2021.
You could be part of the team collecting this important information.

Adecco is advertising for Field Managers and Field Officers (Contract/Temp).
Check out the information here.