A Second Lavender Cycling Loop Trail Developed South Of Eudunda To Explore
Eudunda Southern Ridge Loop Trail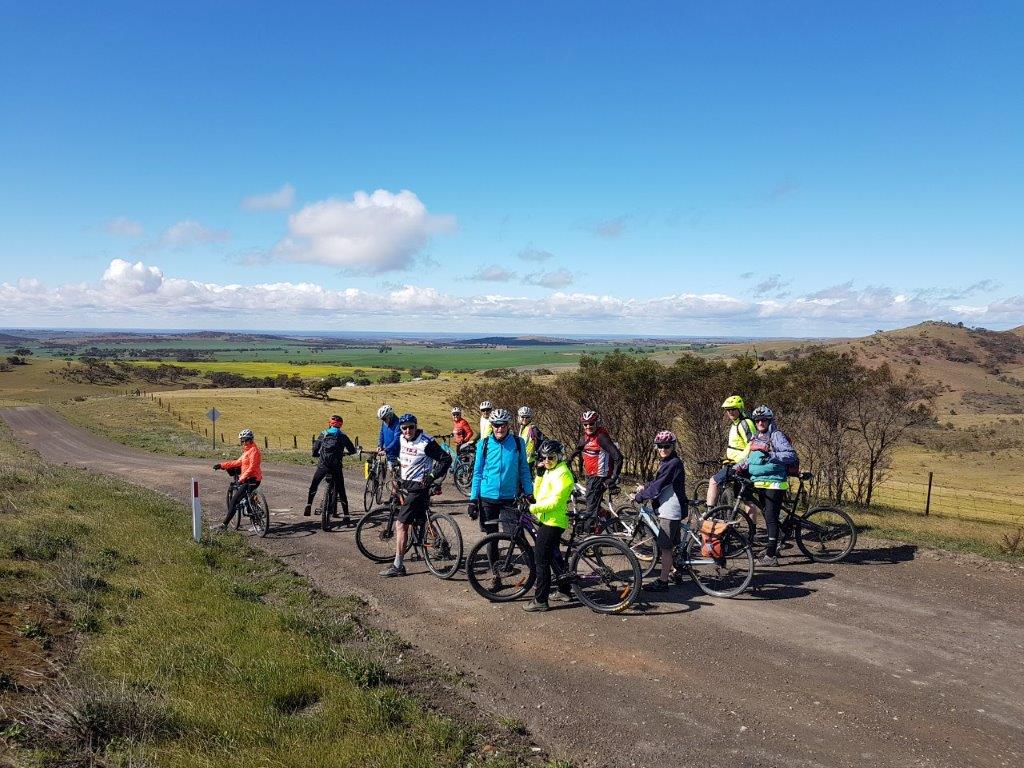 The Uncool Cycling Club run by Helen Dominish, Cycling Blogger and Co-Founders of the Lavender Cycling Trail (See acknowledgement of this group) has developed another cycling trail, this time to the South of Eudunda.
Helen has named this one the 'Eudunda Southern Ridge Loop Trail' and some of her friends from the Uncool Cycling Club got to enjoy the first public outing of the 31 kilometre loop trail back last August.
The trail is mostly gravel, some clay, some moderate uphill and downhill, quiet backroads, great views and some historic areas to visit. The trail has plenty of accommodation options as there are the ones in Eudunda and on the trail there is also Footside Farm and The Barn at Wombat Flat, both making quite unite stays.
Check out the great writeup on:
The Uncool Cycling Club
Eudunda is only a short tip from Adelaide, a safe 1.5 hours drive, so a fantastic day out. For our local residents, if you have cycling friends tell them about this ride, and help them plan a trip. What a great way to share our beautiful area with your friends.
For those thinking of making a weekend of the ride, consider staying in the area, as Hotels, Motel, B&B's and the Caravan Park make this option possible. This would give you the chance to enjoy the area's second great riding loop trail 'Eudunda To Inspiration Point Loop Trail' (also developed by Helen).
Not only is 'Inspirational Point' one of the focal locations of the top of the range you are riding along, worth a visit just for the views, but the ride is fairly friendly and you will enjoy the back roads, with great views for much of the 54 kilometer ride.
Currently the trail is only marked by GPS, and you need to have the right equipment to download the map file. The South Australian Recreation Trails Inc, (SARTI) board is currently seeking funding to be able to map and signpost the main trail and these loop trails so they become accessible by the more casual riders (who don't have the equipment to use the current maps).
Photo thanks to Helen Dominish
You can find the Lavender Cycling Trail – M2C website here
Many reports of walkers using the main Lavender Federation Trail and cyclists on the Lavender Cycling Trail have also come in, with increased stays at the various accommodation along the trail, and local traders are benefiting from the increased tourism as the the riders and walkers stop to enjoy the local hospitality.