2021 Census Field Officer Jobs Available Now!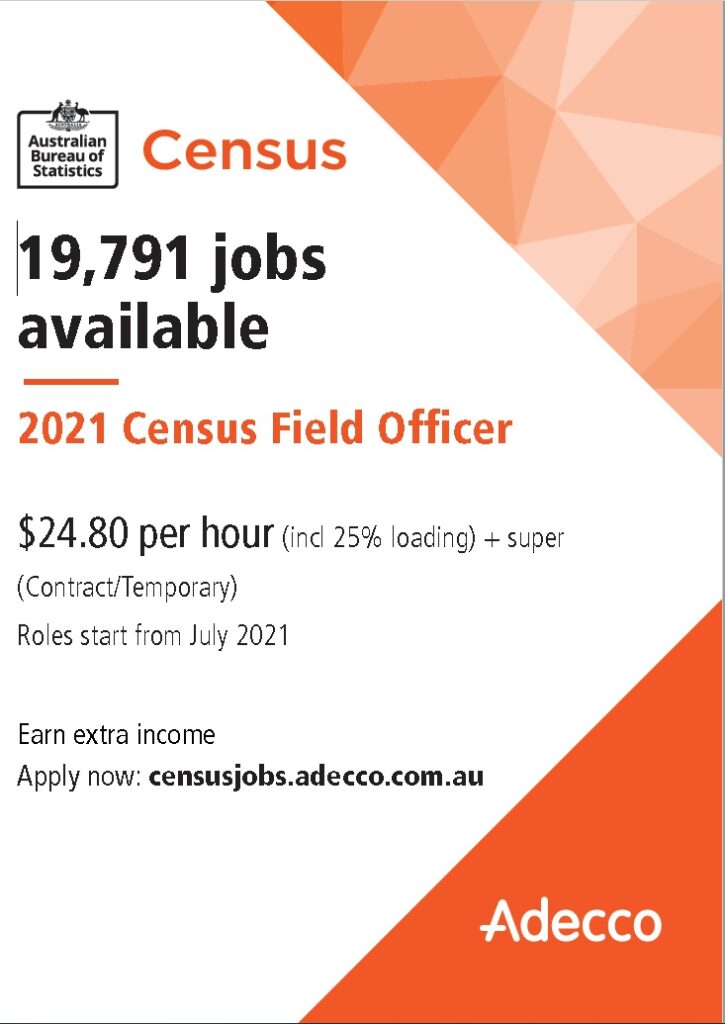 The Census Field Manager for this area for the upcoming Census in August has told us that the area is currently short on Census Field Officer applicants.
Information from the Census helps governments, businesses and not for profit
organisations across the country make important decisions. For example, community
groups use Census data to help plan services in your area.
You can play an important role to help tell your community's story.
Not sure what the job entails? Check out the 'Job Description' and 'What does a Field Officer do'
Census management is keen to speak with people and businesses in the area who may be interested in these positions. Why not earn some extra income.